Here's an in depth look at the EC7046 WAGEBILL.
As we try to buy the best players for our team we tend to oversee the wages he asks for and the Chairman works it out.
Lower league clubs buy as good as they can afford.
You may find it of interest to see exactly how much each club pays in a weekly wagebill.
It's certainly expensive for the top Divisions.
The weekly wagebill for each Division is as follows.
Div-1 - from £543k to £1.25m
Div-2 - from £342k to £992k
Div-3 - from £165k to £769k
Div=4 - from £86k to £431k (from £186k not incl Hartlepool - only 5 man 1st team)
Does buying big named players for huge wages actually bring success or are we paying too much for little or no return ?
Here's a rundown of each Division which shows their LEAGUE POSITION and WEEKLY WAGEBILL so you can judge for yourself.
Have a look for your team - you maybe shocked to see the WEEKLY Wagebill your paying out.
DIVISION 1
DIVISION 2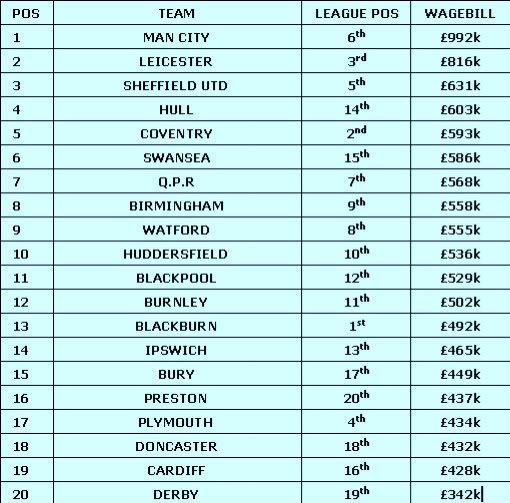 DIVISION 3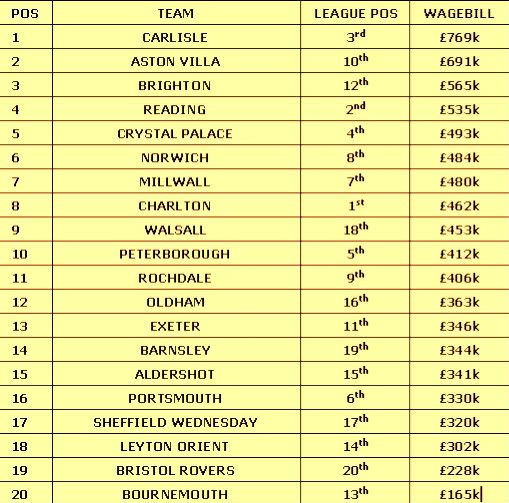 DIVISION 4