We are nearly at the end of the season and the TEAM OF THE YEAR and

PLAYER OF THE YEAR

will be decided.
Before I select the TOTY & POTY, I'd like to explain how we get midfield players playing in Defence, for example.
I go through every team, every game and every player in every league match which takes a bit of time.
What takes more time is when each position doesn't have a 9/10 rated player, so I then need to go thru everything all again to find the best 8/10 rated player.
Anyway, I judge each "

jersey number

", not the position of the number.
I select a 4-4-2 formation every game, again just to simplify things for me.
Here's
an example of a 3-5-2 formation.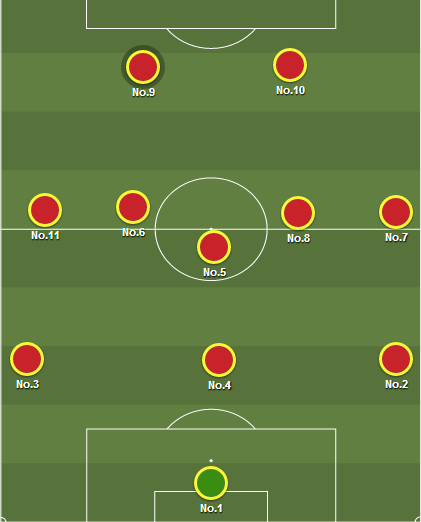 You can see what happens to No.5 position, it's not in the back 4 as I have it in my 4-4-2.
No.5 is a D(C) in a 4-4-2 formation, however, the player - as you can see above actually played in DM role. This is why I select players by the "jersey number" and not the position of the player.
in this case, The player playing No.5 becomes the best No.5, not the best D(C).
Player numbers can play different areas due to what formation is selected, hence why it's easier to select the best No.5, No.6 etc instead of where he played. (that would take far too long to implement)
Hope this clarifies and best of luck to all when TEAM of the YEAR and PLAYER of the YEAR are selected.