MILLWALL CUP REPORT
IPSWICH 2 MILLWALL 2
Millwall had 9 players out for this cup tie against 2nd top, Div-3 side - Ipswich.
16yr old VUKCEVIC was put into the midfield area, BOLI played his debut (M L) and John ROONEY was centre forward beside Almeida. We also had FOX (D L) and ANICDET (D C).
IPSWICH had a strong side out for this match but Millwall dug deep with their changed 4-2-3-1 formation.
MILLWALL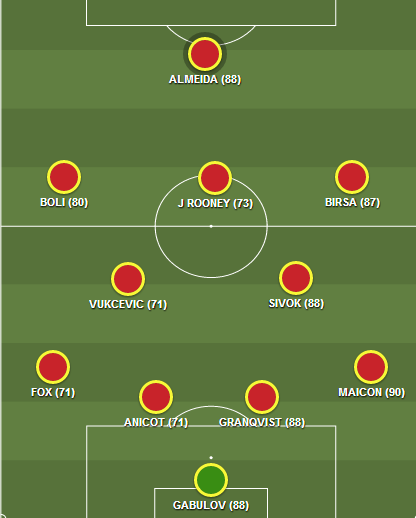 MAICON

opened the scoring on 12 mins but this was cancelled out when LJAJIC equalised after 24 mins. Millwall's

GRANQVIST

scored on 30 mins to put the away side 1-2 in front at the break.
After the interval, Ipswich came out like a bat out of hell and

Man of the Match

CABELLA levelled it at 2-2 on 46 minutes. Ipswich had 12 shots on target to Millwall's 2.
However, Millwall kept possession and it was 42%/58%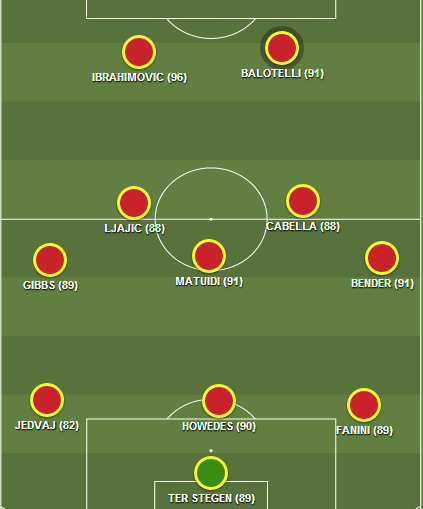 PENALTIES
BALOTELLI (Ipswich- Scored)
ALMEIDA (Millwall - scored)
CABELLA (Ipswich - scored)
BIRSA (Millwall - scored)
MATUIDI (Ipswich - scored)
J ROONEY (Millwall - scored)
IBRAHIMOVIC (Ipswich - scored)
BOLI (Millwall - scored)
LJAJIC (Ipswich - missed)
SIVOK (Millwall - scored)
J ROONEY and Y BOLI handled the pressure well when taking their penalties to allow SIVOK to step up and put Millwall into the next round.
A great effort from our team here which earned them an away tie v BOLTON in the next round.
BARRIOS has now returned from his injury, A late fitness test will decide if he starts tomorrow (wed) or Saturday