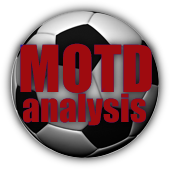 DIV-1 MOTD (Turn 19)
MOTD FORECAST was quite accurate in this match.

AFTER MATCH ANALYSIS
(Turn 19 Saturday 5th March)
Liverpool v Birmingham
MOTD FORECAST: Liverpool 2 Birmingham 1
ACTUAL RESULT:

Liverpool 3 Birmingham 1
MOTD PROBABLE TEAMS and FORMATION
Liverpool

played Forecasted Players
Liverpool

played Forecasted Formation.
Birmingham played 2 different players to the forecast (Hooper & McCarthy)
Birmingham

played forecasted formation.
This basement battle was important for both teams. This match probably turned on 55 mins when Birmingham's R. Johnson was red carded.
Birmingham, did however equalise on 69 mins when S. Wright Phillips scored. It was always going to be tough for 10-man Birmingham and their manager did all he could to get a result. Who knows what would've happened if it was 11-a-side.
Birmingham brought on a double substitution after 75 mins (S.W Phillips/Hunt OFF & M Phillips/J Ledley ON). Liverpool also put a sub on when KELLY replaced FERREIRA after 60 mins. The Match was settled when Liverpool scored two late goals on 84 & 85 mins. A brave effort from the away side but the red card gave them a mountain to climb.