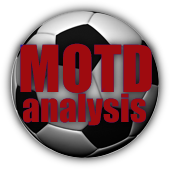 DIV-2 MOTD (Turn 21)

DIV-2 MATCH OF THE DAY
(Turn 21 Saturday 12th March)
SHEFFIELD UTD
(4th) v

PLYMOUTH

(16th)
A huge game at both ends of the table with plymouth (16th) battling relegation and they play Sheffield united (4th) who are battling at the right end of the table and going for automatic promotion.
The Managers' background
Plymouth
Vik has been at plymouth since the start and he has done brillantly with his attacking style in division 2 becoming the country's top scorers by scoring an amazing 142 goals by playing his attacking brand but he is struggling in a league where the competitiveness is amazing good
Sheffield united
Elton has made a brilliant start to the season signing some good players with lots of experience and with a defensive mentiality which is totally opposite to his opponent today. He has grown quite an aura about him which you see in winners and his squad are very competitive in a brilliant league!
THE FORM BOOK
Plymouth HOME:
W2 D8 L4 GF-21 GA-42
Sheffield united AWAY: W6 D5 L1 GF-31 GA-10
MOTD FORECAST:

Plymouth 0 sheffield Utd 2
INJURY/SUSPENDED REPORT
Plymouth
No injuries or suspensions
Sheffield united
NO injuries or Suspensions