Stanley Finding The Right Striking Combination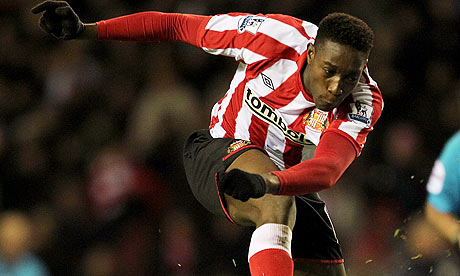 Accrington Stanley are adjusting to Season 2 life in Division 4 now, as they currently stand in 5th spot of the division against the odds with a tight budget to the English based squad. But one issue that has been around about there squad for sometime has been the issue of the strikeforce as it's difficult to see who exactly will be playing upfront for Accrington over the course of the season. Four of there best players all play upfont, but with only three players being able to play in the current formation adapted by Accrington there is an issue on who exactly will be playing on a regular basis for Stanley over the course of the season. It seems certain that main man Danny Welbeck will be a regular inclusion in the Accrington squad with plenty of goals for Welbeck already this season but the issue is with the other three strikers as loanee Jermain Beckford, record transfer signing Leroy Lita and veteran Kevin Philipps battle it out for the remanining two spots upfront alongside Welbeck on a regular basis.
So far this season Danny Welbeck has clearly been the main man for Accrington Stanley as not only as he performed consistantly well as the top performer in the side but he's also managed to find the net 8 times in 9 times for Stanley as he is undoubtedly a player that will play for Stanley regularly throughout the season. As for the other strikers though, Kevin Phillips has only found the net on 1 occasion in 8 games for Accrington, whilst Jermaine Beckford has failed to find the net in 8 games for Accrington. Leroy Lita now looks to be a player that is likely to be played with Beckford and Phillips failing to be clinical, as Lita has already got himself the 1 goal to his name in just 2 appearances and he looks to be the man that the Stanley boss will look to play in place of either Kevin Phillips or Jermaine Beckford who have failed to impress thus far.
Accrington Stanley will certainly be hoping that this can work out as they look to try and regain some form to put themselves in a good league position with some good form needed as the half-way stage of the season approaches for Stanley. They are going to need players like Danny Welbeck to start performing again though, as he's failed to find any sort of form recentley whilst the likes of Matthew Bates have been the ones to have to find the goals from deep in midfield whilst the likes of Kevin Phillips and Jermaine Beckford have only got one goal between them all season upfront. They will be feeling confident that they can beat Gillingham at home at the Crown Ground though as they look to try and keep up what has been a very good start to the season for Stanley on the whole.